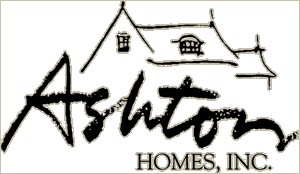 Post tension slabs Engineered by StressCon Inc. an expert in supplying and engineering foundation systems...This system of cables installed in the concrete and tensioned after the concrete cures to a prescribed hardness, providing an extremely strong slab foundation.

DuPont TYVEK house wrap over wall sheathing…TYVEK creates a wall that is moisture resistant and reduces air infiltration. TYVEK allows moisture to leave the wall system while preventing moisture from entering the exterior of the wall. Reduced air infiltration increases the energy efficiency of the wall.

OSB (Orientated Strand Board) Wall Sheathing…This engineered product provides the best in wall structural integrity by tying the entire structure together.

High Grade Vinyl Windows…Energy Star rated vinyl frame and double pane glass provides for an energy saving combination to help lower energy bills.

Architectural Details in every home…Common entry crown molding, round corner arched openings, designer cabinets with crown molding and rope details, efficiently designed closet cloths hanging systems.

Fine Cabinetry…Each home has stain and glazed Knotty Alder or Maple cabinets with up graded "Quiet Close Doors and Drawers available. Concealed European hinges provide an upscale elegant look

Exterior Painting in a very important part of the prolonged life of the exterior of your home…All siding is factory pre-primed to prevent water infiltration and provide a quality base for the finish coat of low-luster latex based decorative coat of paint. All joints are carefully caulked to prevent water infiltration.

Interior Painting for fine finish and elegant designer appearance…